I've had a continuing series on this site called "Retiring Wealthy On An Average Salary" where I chronicle the stories of regular folks who have planned ahead and been able to retire wealthy while never making more than an average salary during their working years. The stories can be pretty inspiring and hopefully will nudge people towards making good financial planning decisions.
While it's fun to read the stories that had a good ending like those, unfortunately there are far too many examples of people who have squandered their fortunes as well. Today I wanted to look at one such story, that of Billionaire Heiress Patricia Kluge.
Continues after Advertisement
---
---
Patricia Kluge: Billionaire to Bankrupt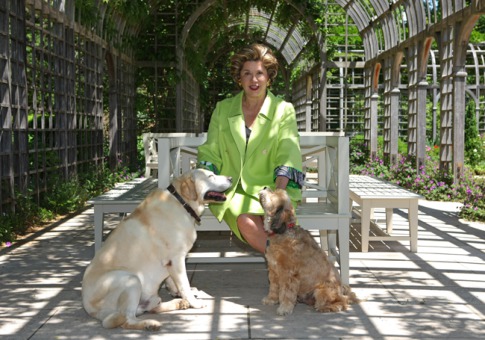 Patricia Kluge was once married to one of the wealthiest men in America, TV mogul John Kluge.  In 1989 Kluge topped the Forbes 400 list with a fortune of $5.2 billion.    They enjoyed the good life with homes and vacation houses all over the world.  In 1990 when the couple divorced Kluge received a huge settlement that was by some reports over 1 million dollars a year, and included a $100 million estate in Virginia called Albemarle.  The 24,000-square-foot home, which was once valued at over $100 million, features 8 bedrooms, 13 bathrooms, a helipad, stables and two kitchens.  From Yahoo: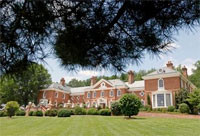 Patricia Kluge was once known as "the wealthiest divorcee in history." Those days are over. Kluge, who had formerly been married to the late billionaire John Kluge, recently filed for bankruptcy protection, citing debts somewhere between $10 million and $50 million and assets between $1 million and $10 million.
So what went wrong, and how did this wealthy socialite lose it all?
By some reports, despite the fact that they had millions of dollars in assets, Kluge and her new husband leveraged themselves to the hilt, and were up to their ears in debt because of a vineyard and winery business they had started.
The seeds of Kluge's financial downfall were sown in 1999 when, along with third husband William Moses, she established the Kluge Estate Winery and Vineyard on 960 acres near Albemarle. The couple's plan: Create vintages that would establish Kluge Estate, and subsequently Virginia, as an East Coast mecca for fine wine.

…Kluge decided to expand aggressively. Over the past five years she took out $65 million in loans, according to public records. The money went into expanding wine production and building a super-luxury subdivision called Vineyard Estates, which was to include 24 multimillion-dollar homes with pools, outdoor kitchens, tennis courts, horse trails–and even space for private vineyards.That's when the housing crisis hit. Vineyard Estates failed to draw buyers. Property values plunged.

In 2009 Kluge put Albemarle up for sale. Sotheby's International Realty initially listed it for $100 million. The figure was cut to $48 million in early 2010 and then to $24 million, where it sat until February's bank foreclosure.
Since they faced foreclosure in February of this year, another high profile billionaire stepped in to save them – Donald Trump.  Trump purchased a portion of ownership in their winery business to the tune of 6.2 million dollars.  While they're not out of the woods quite yet, I guess it pays to run in those circles and to have wealthy friends who can bail you out of situations like this.
What Can We Learn From This Situation?
So what can we learn from this story of billions to broke?
Live on less than you have coming in: One thing we've seen time and again is that those who live on less than they make or have end up coming out ahead in the end.  Those who live on more than they make – whether they are a billionaire  or living in poverty, will end up with a mountain of debt and a bankruptcy hanging over their head.
Debt carries substantial risk: It seems to have become conventional wisdom that debt is a good thing when you're running a business  – just a cost of operating a business nowadays.  I don't think people really focus enough on the risk that is entailed in taking out a ton of loans and debt.  Why not try to run a business on cash – like Dave Ramsey and his empire?
Plan ahead for unforseen negative events:  Sometimes there are things that happen that weren't foreseen, like the housing and economic crisis that hit Kluge and her husband so hard.  Plan ahead for doomsday scenarios – and make sure you're diversified!  Don't put all your eggs in one basket like they did.
Be careful of expanding your business too fast:   From the stories I've read it sounds like Kluge and her husband tried to expand their winemaking facilities and build a super-luxury subdivision on their land at a faster pace than they probbably should have.  When the downturn hit, they lost it all.
What other lessons can we learn from this story?  What do you think – would you ever be able to lose it all if you had that much money to begin with?  Are we all susceptible to bad decision making if the situation is right?