For years you've been saddled with credit card debt.
Now, after months of sacrifice and diligence, you've paid off one of your credit cards.  Yay!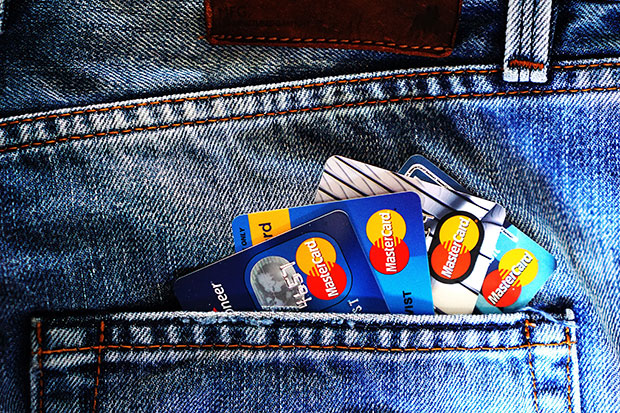 Perhaps you still have a few more cards to pay off, so you turn your attention to tackling those. But you may wonder what you should do with the paid off credit card.
Should you close your credit card once you pay it off?
While many experts recommend that you immediately close the card, leaving it open is the more prudent move in most cases.
Why You Shouldn't Close Your Credit Card Account
There are two important reasons why you should not close your credit card account:
Reduces Your Debt To Credit Ratio
One important factor in your overall credit score is your credit utilization ratio.
If you have a credit limit of $25,000 spread over three cards, and you owe $15,000, your credit utilization ration is 60%.
However, if you pay off one of the cards with a $6,000 credit limit and choose to close that card, you now have a credit limit of $19,000, but you still have $15,000 in debt, meaning your credit utilization has now jumped to 79%. This will negatively affect your credit score.
Reduces The Length Of Your Credit History
Another factor in your overall credit score is the length of time you've had your credit.
If you've had your credit card for 10 years and then you close it, you've likely shortened the total amount of time you've had open credit. This will also negatively affect your credit score.
Keep The Card But Don't Use It
Because of the negative credit score repercussions, many people chose to keep all of their credit cards open but vow not to use them.
While this is admirable, be advised that if you don't use your credit card, at least sporadically, some companies will close the credit account for you after a few years of inactivity.
To avoid this, perhaps have one or two monthly payments set up to auto pay from your credit card such as your monthly Netflix bill.
When You Should Close Your Credit Card Account
There are a few situations when it's prudent to close the account.
You're Charged An Annual Fee
If you're charged an annual fee on your credit card, you may want to close that account.
Why pay a fee for a card you aren't going to use or will only use sporadically?
Before you close the card, though, try calling the credit card company to see if they will waive the annual fee for you. Surprisingly, quite a few credit card companies are willing to do this.
You're Irresponsible With Credit Cards
If you know that you can't be trusted with credit cards, you have two options. You can either close the account entirely, or call the credit card company and ask them to reduce your credit line.
From a credit score perspective, neither of these options is optimal, but going deep into credit card debt again isn't optimal either.
Some people who struggle with using cards close all of them except one in case they need the card for a car rental or travel abroad.
If you've paid off your credit card, congratulations! You may wonder, should you close your credit card once it's paid off? In general, the answer is no unless you're charged an annual fee or you have absolutely no self-control with credit cards.
Keep the card open to continue to reap the benefits of an improved credit utilization ratio and length of credit history, both of which are important components to a strong credit score.
What do you recommend if a person pays off their credit card? Close the account or keep it open? Why?