I've done a lot of traveling in recent weeks.
Not only have I moved across the country, but other than that, I've also gone on several small trips, including a trip to Dallas. In these few months, I've had two different cards throw up fraud alerts. These were alerts on my own spending, but it did feel somewhat comforting to know that there are some protections in place against identity theft that come with my cards (although somewhat inconvenient to clear up).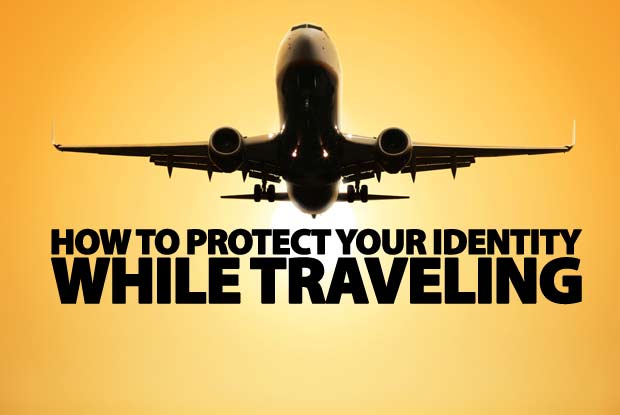 You might be surprised at how easy it can be for someone to steal your identity while you are on the move. Here are some tips from TransUnion that should help you protect your identity while you are away from home:
Watch Out for Public Wi-Fi
It's great that you can connect to the Internet for free almost anywhere you go. From an airport service to a hotspot in a coffee shop, there is a good chance you can find a way to get online without cost to you. But that free Wi-Fi does come with a cost — it's not secure.
"Don't check your bank account in public places where the Wi-Fi is not secure," cautions TransUnion. Instead, wait until you are on a private and protected network to look at sensitive information. Otherwise, someone could get your info from an unprotected connection.
Use a Privacy Screen
This is something I wouldn't have thought of, but now I see how much sense it makes. If you are traveling on a plane or bus, it's easy for someone else to see what you're doing. Just seeing your Facebook page can provide someone with a great deal of information about you.
Even if you aren't connected to the Internet, the things you are working on might give clues about information that can be used to steal your identity. Be aware of the possibility, and work to prevent others from looking over your shoulder.
Don't Share Plans on Social Media
Watch out for thieves who might use your social media posts against you. From going to your house to look for mail left in the mailbox (and taking your statements or credit card offers), to having an idea of where to target you, you might have a problem.
I might share too much on social media sometimes, but I generally try to share pictures and plans after the fact. Additionally, I have made efforts to get my bills electronically delivered to avoid theft out of the mailbox.
Stop Your Mail
If you are concerned about what information someone might get out of the mailbox, stop the mail. If you will be gone for more than a few days, it makes sense to use a mail hold. That way, you don't have to worry about whether or not it is delivered, and you have problems. You can pick up the mail and restart it when you get back. At the very least, though, try to arrange for someone you trust to bring your mail into your home while you are gone to reduce the chances of having your information stolen.
While you can't completely protect yourself all the time, with a little planning, it's possible to reduce the chances of having your identity stolen while you travel.
Have your own tips for protecting your identity while you travel? Tell us in the comments!