When I travel, I try to avoid actually renting a car. I either road trip it, or I try to stay somewhere near public transportation. However, there have been times when renting a car has been the best option. When you do rent a car, though, you need to be careful of the liability coverage involved.
If you get in an accident, you will be responsible for damage you cause to the rental vehicle, to other property, and perhaps even to injuries you cause to others. Before you rent a car, make sure you have the liability insurance coverage that you need. Here are some things take into consideration:
Coverage Offered by the Rental Car Company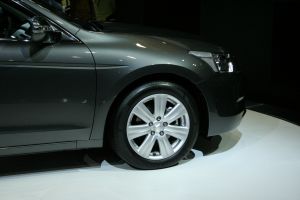 In some cases, the rental car company offers auto insurance on the cars. Some companies, like the Hertz on Demand program, offer free liability coverage. However, it's important to realize that this doesn't mean you have the coverage you need. Many free liability program only offer the state minimum on liability coverage. So, you might only be covered for a relatively small amount, like $25,000 or $50,000.
Of course, you could also pay the fee for extra coverage on the rental car. Most rental companies will sell you coverage for a flat daily rate. However, it can get a bit pricey in some cases. You'll want to see what others offer before you decide to take the rental company's liability coverage.
Rental Car Insurance from Your Credit Card
Many people don't realize that their credit cards might actually come with rental car insurance coverage. A number of credit cards offer  free liability coverage for rental cars. This can be a real help for you when it comes to making sure you are protected when you drive a rental car. Once again, you need  to double check the coverage limits. You are likely, though, to receive good coverage.
In order to make sure that your coverage is activated, you will need to pay the rental fee with the credit card in question. Additionally, you will need to sign the insurance waiver offered by the rental car company. When you don't get coverage through the rental company, you need to sign a document indicating that you are declining the rental car company's coverage.
Your Current Insurance Policy
You might already have rental car liability coverage through your current auto policy, and not even realize it. Contact your insurer to find out what the limits are, as well as the terms for coverage. You can also find out about an umbrella policy that can help shield you from liability issues associated with your rental car experience.
It's also possible to get what is known as a nonowner liability policy. This can allow you to have insurance when you rent a car. Check the rates for the level of coverage you want. If you frequently rent cars, it might be more cost efficient to get this separate coverage.
Review your options, as well as how often you use rental cars. You want to be able to get the best coverage for your money, and ensure that you have enough coverage to pay for issues that arise if you get in a wreck with your rental car.