Mortgage rates are low right now. Really low. Indeed, for many homeowners, now is the perfect time to refinance.
Credit requirements have loosened up a bit (compared to what they were for a couple years after the financial crisis). As a result, many people are interested in refinancing their homes. Before you head to the bank to look for your refinance, though, you should be prepared.
Continues after Advertisement
---
---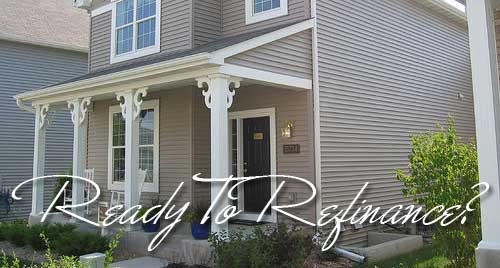 First: Check Your Credit
Before you apply for a mortgage refinance, you need to know your credit situation. Do you have a good credit score, or is it a bit low? In order to get the best terms on your refinance, you need to have excellent credit. Check your credit report to make sure that there aren't unpleasant surprises, such as fraudulent or duplicate accounts.
You should also be aware of how your credit utilization looks to lenders. If you are planning to refinance, it might be wise to stop using credit cards for awhile — even if you pay them off every month. Consider the information in your credit report, and get errors fixed. You can check your credit report for free once a year by visiting AnnualCreditReport.com.
Refinancing Checklist
Now that you have done what you can to get your credit squared away, it's time to prepare to refinance. Look at your loan-to-value (LTV) ratio. In some cases, you might not have the 80% or less LTV that many lenders require. If this is the case, check to see if you qualify for a government program to help you refinance. Once you have established that you are likely able to refinance, you need to gather your paperwork. Some of the items that you will probably need to complete your refinance include:
Proof of income and employment: You need to show that you can handle the new mortgage payments. This means proof of income and employment. Usually, this means pay stubs for the last 30 to 60 days, and a W-2. You might also need your tax returns. If you are self-employed, some lenders might require you to complete an income audit.
Asset information: Many lenders want to see what assets you have available to you right now. This means you will need to bring documentation related to your bank accounts (checking and savings), retirement accounts, and investment accounts.
Homeowners insurance policy: Lenders want to know that your home is adequately protected. Your homeowners policy is proof of that.
Title insurance: Additionally, your title insurance provides a description of the property, as well as the verifying you as the legal owner of the property. It will also serve to provide information about the taxes on the property.
Appraisal: Your home will probably need to be appraised before a lender approves your refinance. You can either have the appraisal done ahead of time, or you can wait until the lender asks for the appraisal. If you do the appraisal on your own, make sure that the lender will accept it, and be sure that the appraisal is relatively recent, within the last 30 to 60 days.
Lender requirements vary, so it's a good idea to call ahead of time and ask for what documentation the lender wants as part of the refinance process.