According to the U.S. government, a majority of Americans will soon be getting a stimulus check, or "economic impact payment" as they call it, in part to help the economy during the current pandemic. 
Individuals making under $75,000 will receive $1,200; couples making under $150,000 will receive $2,400.  Each child in the home under 17 will receive $500.  Amounts will be prorated for those making $75,001 to $99,000 and $150,001 to $199,000, respectively. 
This is an unexpected amount of money, so how should you use your stimulus check?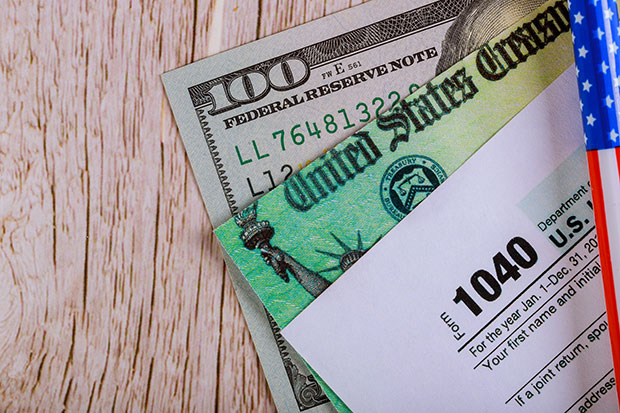 If You've Lost Your Job
If you've lost your job and will likely need to file unemployment, you'll likely need the money just to help you stay afloat. 
However, before you pay any bills, make sure that you've checked to see what companies will allow you to delay payment.  Credit cards and utility companies may be willing to work with you during this time. Student loans will be paused for 6 months, and even some mortgage companies are allowing you to pause your payment. 
If you can hold on to some of this money, do so. We don't know what the upcoming months will bring.
If You Still Have Your Job
If you still have your job, you have more flexibility with what to do with this check. 
If you have debt, generally, applying a windfall to debt is a smart idea. 
However, in these current times, you may NOT want to follow that advice.
Emergency Fund
Do you have an emergency fund?  If you don't, or if you do but it's small, you may want to put this money directly in your emergency fund simply because we don't know what will happen in the near future.
My husband still has his job and is still getting paid, but when we receive our checks, we are immediately putting them into our emergency fund. 
While my husband's job is secure now, because his job is funded by grant money, he may not have a job in a year or two.  Therefore, we're trying to bulk up our emergency fund for the unexpected. 
We're in unprecedented times, and there is no way to know what the future holds.  Maybe in a few months, things will be back to normal and the economy will pick up again.  Or, maybe this drags on for awhile, small businesses close permanently, and when it's over, the economy will take awhile to recover. 
We just don't know, so in these situations, it's best to have a robust emergency fund.
Debt Repayment
A prudent idea, if you have a fully funded emergency fund, is to put some of the money toward debt repayment. 
The less debt you have during turbulent times such as these, the stronger your economic position will be.
Infuse The Local Economy
Another idea is to put some of your money into the local economy to help businesses stay afloat. 
If you used to eat out a lot before social distancing, consider supporting your local restaurant with a take out order.
Our family never ate out much, so we're not spending that way. However, our daughters' gymnastics studio has given the families options of paying their full tuition monthly even though there currently aren't classes, and then having tuition discounted for the rest of the year when classes are in session.  I will happily do this to help this small business stay afloat during this difficult time. Consider spending some of your money locally.
Give To Charity
A final option, if you still have your job, is to consider giving all or part of your stimulus check to a family that is currently unemployed, or to your local charity.
We all go through times where we need help, and if you have extra now it could be nice to help someone else.
With A Stimulus Check Comes Important Decisions.
If you're getting a stimulus check, you have important decisions to make. 
While this is a windfall, so to speak, it's also a lifeline. 
Make sure to spend it wisely and in line with your financial beliefs.