Lily used to work in accounting, but when she had her second child, she became a stay-at-home mom.
She and her husband, Paul, had two more children, and Lilly stayed home with them. 
Continues after Advertisement
---
---
When her oldest was a sophomore in high school, she decided to return to work. 
She and Paul were concerned about putting four children through college and figured the extra income would help.  However, there's an important reason why long-term stay-at-home parents shouldn't hurry to enter the workforce.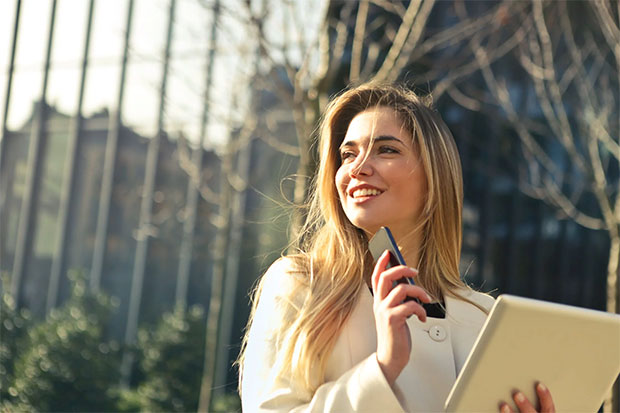 Why Parents Shouldn't Hurry To Re-Enter The Workforce If They Have Children Going To College
If you've been a stay at home parent into the high school years and then enter the workforce, your two incomes will both be counted when it comes to college financial aid, even if you've only had that income for a year or two before applying. 
That means even though you don't have much discretionary income because you've been scrimping for years on one income, you'll still be evaluated as if you do. 
In fact, "generally speaking, if you're a dependent student, every $10,000 increase in your parent's income (above the income protection allowance) will cause about a $3,000 decrease in need-based financial aid" (Edvisors.com).
Keep in mind that when you return to work, not only will 30% of your new income be earmarked for college tuition, but you'll also need to pay taxes and other expenses from your paycheck. 
Add in the increased expenses such as gas, work clothes, dry cleaning bills, etc., and you may find after running the numbers that you won't actually take home much of your new salary.
Depending on the type of job that you do and the amount of money that you make, continuing to stay home while your child is in college may be the smarter choice.
Why You Still Might Want To Go Back To Work
The decision to go back to work or stay home isn't black and white. There are a variety of factors to consider.
Weigh The Pros And Cons
Of course, choosing to stay home or return to work is a personal decision. It will largely depend on the amount of money you can potentially make, your current financial situation, and your own desire to return to the workforce or to continue to stay home.
If you choose to stay home and your children are now largely self-sufficient, this may be the time to practice other cost-cutting measures that can help your spouse's income go further.
Or, if you'd like to prepare for a job once your child is in her senior year of college (and no longer needing to file financial aid paperwork), this might be the time for you to also pursue your own education. 
Perhaps you can earn the degree you never finished so you'll be prepared to enter the workforce again when your child graduates from college.
Go To Work At A College
If you and your spouse decide returning to work is the best decision knowing how much the college will require of your new income, you could choose to find employment strategically. 
If you can find a job at a community college or a university, your child would likely receive a hefty discount. 
My husband is employed at a university, and one of his benefits is that our children can attend the university, or two other participating universities in our state, with a 75% discount for tuition. 
That means that currently our children will only be charged approximately $3,000 per year for tuition.  They will save nearly $9,000 a year, which is an excellent reason to consider working at a community college or university.
Remember that community college or university jobs do not have to be teaching jobs. Many members of my extended family were employed by our local university, and they had a variety of jobs including secretary, lawn maintenance and food service.
Paying For College Makes Going Back To Work A Complicated Decision
If you feel the pressure to return to work to pay for your child's college education, run the numbers and first learn how much you'll actually take home. 
Also, consider working at a college or university to reduce the amount of money your child will have to pay to attend college.
Have you recently had to face a decision to go back to work, or not go back to work based on how it would affect your child's student loans?