As you prepare for retirement, one of your challenges is going to be figuring out where to live. The process of aging means that you might need special care as you get older. Where you live can affect the sort of care you get, as well as your ability to access services that you need — especially in terms of health care.
Quick Navigation
Continues after Advertisement
---
---
What Are Your Preferences?
Before you end up in a position where you are forced into a decision, it's a good idea to determine your preferences ahead of time. Some people expect that, once their children grow up and move out, they will downsize to a smaller home. Others expect to remain in their house forever, particularly if they have bought the home and expect it to be a retirement asset. In some cases, a fixed domicile is unattractive, if the goal is to travel. My grandfather has a small trailer in a park in southern Arizona. It's a park populated by retirees escaping the winter. During the summer, he pulls out the truck, hitches up his camp trailer, and travels all over, visiting family, and going on hunting, fishing and camping trips.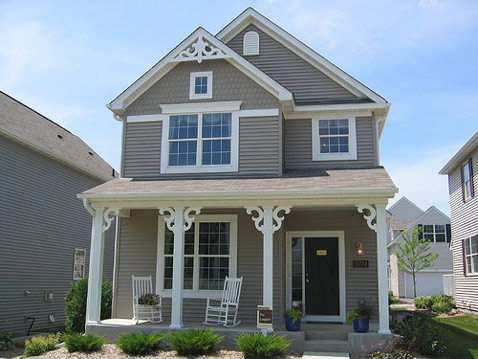 Your first task is to figure out what living arrangement will work best for you. After you know that, you can begin to make plans for the future.
Considering Costs
Initially, your retirement housing is unlikely to cost very much. Chances are that you will be reasonably healthy, and have no special requirements. However, you will eventually need a transition plan for your living arrangements. You might decide to move into a retirement community, an assisted living facility, or even a nursing home. The bigger your health needs, the costlier your living arrangements will be. A properly structured long term care policy can help you prepare for the costs associated with assisted living, or with a nursing facility.
It is worth noting, too, that you can receive care at home. There are home care options available, in which health care specialists come to you, in order to ensure that you have the help you need. However, if you don't want to eventually rely on family members to care for you at home, you might have to eventually make arrangements for living in a more permanent facility.
Another possible cost has to do with a reverse mortgage. Some people choose these financial products in an effort to get a little more cash flow each month. If you die in your home, it usually works out fine for you — although your heirs will have to deal with selling your home to pay off the mortgage. If you end up moving, though, even if your health fails and you move to a nursing facility, your loan becomes due. Being stuck trying to pay off a reverse mortgage is the last thing you want to deal with as you are trying to transition to a new retirement living arrangement.
Bottom Line
Now is the time to consider your situation, and your preferences. Think about where you might want to live, and how much it is likely to cost. Then, create a plan that allows you to maximize your retirement so that you spend more living where you want.