Here we are, at the beginning of another new year. 
One of the major New Year's resolutions that many people make, behind losing weight and quitting smoking, is saving more money. 
Continues after Advertisement
---
---
To that end, you'll likely find hundreds of webpages filled with money challenges.  However, save your time.  Most money challenges don't work, but there is a strategy that does work.
Money Challenges You Might See
There are many money challenges you'll likely see if you search the web.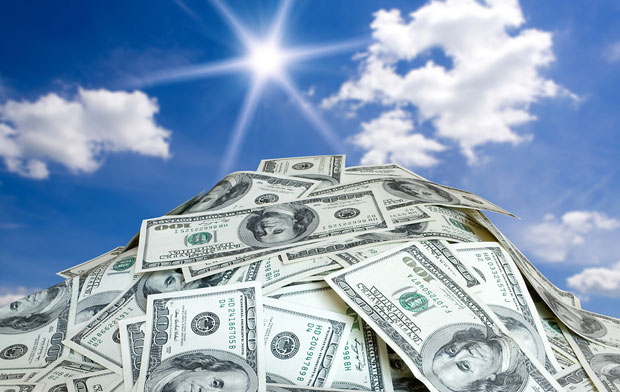 Save Your $5 Bills
One is to use cash for all of your purchases and then, every time you get a $5 bill in change, save it. By the end of the year, you should have at least $1,000.
Save Your Change
Another money challenge again urges you to use cash and keep all of the change you receive and put it in a jar. At the end of the year, you should have several hundred dollars.
One of the problems with this challenge is that change can be hard to keep track of. Plus, since you don't know the exact amount, family members can easily raid it for parking meters, laundry, etc.
Another problem with both the $5 bill challenge and the change challenge is that many people now find using cash cumbersome. If you almost exclusively use debit or credit cards, you won't be able to save much money at all using these techniques.
52-Week Savings Challenge
In this challenge, you save $1 in week 1, $2 on week 2, $3 on week 3, all the way to $52 on week 52. This challenge especially is not likely to work. The fatal flaw in this savings challenge is that in the four last weeks of the year, when you are likely already in a tight financial position because of the Christmas season, you're saving $49, $50, $51, and $52 in December. That means in December alone, you're saving $202 while at the beginning of the year, in the first four weeks of January, you're only saving $10 total.
Why Savings Challenges Don't Work
There are two reasons savings challenges don't work. First, they rely on self-discipline, which is a struggle for many people who don't save enough or have a good handle on their budgets. Second, they're often not realistic. I'm especially looking at the 52-week savings challenge. If you're already on the financial edge, finding $202 to save in December is unrealistic.
What Does Work
There are two tried and true methods to saving money that do work.
Automatic Payroll Deposit
First, consider going to your payroll department and setting up an automatic deposit to your savings account. For instance, let's say you want to save $2,000 this year and you're paid biweekly. You'll have 26 paychecks per year. You simply fill out the payroll form and have $76.93 put in your savings account automatically every pay period.
In the first few pay periods, you will notice the missing money, but I guarantee, sometime in February, you will forget about the money being deposited to your savings account. When you check the account a few months later, you'll be shocked at how much has accrued. This method does not require any self-discipline. Automation makes the process successful.
Creating A Line In Your Budget
The other method that works is to set a line item in your budget for long-term savings. I would recommend, if this is your first time saving, that you start small, say $10 to $25 a week, adding up to $520 to $1,300 at the end of the year in savings.
Make this a regular line item in your budget that you pay every pay period just like you pay for groceries. Doing so gets you in the habit on learning to save regularly. Saving as little as $10 to $25 a week means that the goal is small enough that you will likely achieve your goal.
Final Thoughts
This year, don't rely on silly, gimmicky savings challenges to try to develop the habit of saving money. All those do is set you up for failure. Instead, rely on automation and habit formation to begin learning how to save on a regular basis.