One of the best gifts you can give to others is the gift card. I'm a big fan of gift cards. Unfortunately, no matter what you are buying, or where you are buying it, it always seems as though there's some scammer out there trying to take advantage — and the same is true when it comes to gift cards.
There are gift card scams out there, and you need to be ready. Be careful this holiday season, and carefully scrutinize your gift cards ahead of time.
Continues after Advertisement
---
---
Discounted Gift Cards
One of the most obvious places you need to look for scams is with discounted gift cards. I love discounted gift cards. They can make great gifts — and you can get more for your gift-giving buck. However, not every purveyor of discounted gift cards is honest. Major sites, like City Deals, Groupon and Living Social can provide you with legitimate gift cards at discounted prices.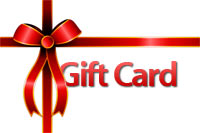 Where you need to be careful is on gift card exchange web sites. In some cases, the gift card exchange site is simply a marketplace. The site that facilitates that transaction doesn't guarantee the gift card. That means that you could pay money for a gift card, and then not receive it. Or, perhaps, the seller has an expired gift card. You pay for the card, and when it arrives, it's useless. When shopping gift card exchanges, it's important to check the conditions of the site. Find out whether the site guarantees the gift cards sold on the site, and what recourse you have if things aren't as they are represented.
Buying Gift Cards in the Store
Some scammers are really smart about their gift card perfidy. Golden Gate BBB warns that some scammers actually go into stores and write down gift card numbers — and PINs. It's then possible to wait until the cards are activated. There are web sites that offer information about gift card balances. Scammers just have to check regularly to see when the cards are activated, and then go on an online spending spree with your gift card.
Before you purchase a gift card, Golden Gate BBB recommends that you check to make sure the package hasn't been tampered with, and that the PIN is still covered — not scratched off. It is also recommended that you avoid grabbing the first gift card you see prominently displayed; ask for the cards stored elsewhere, since they haven't been available to the public and there is less chance that they have been tampered with.
Bottom Line
Increasingly, you have to be careful about how you go about buying your gift cards. As technology and convenience grows, so, too, does the ingenuity of scammers. You need to be on top of things, and be vigilant, even when purchasing gift cards from a store. With a little caution, though, you should be able to find gift cards that are safe to give, and that might even be discounted to a point that saves you money on your Christmas shopping.