As you put together a plan for the future, and as you plan for your retirement, one of the things you should consider is whether or not you are maxing out your tax-advantaged accounts before investing in other accounts.
Part of getting the most out of your money is enjoying as many legal tax advantages as possible. Maxing out your tax-advantaged retirement accounts before turning to other accounts can help you make the most of your resources — and help you build up your wealth faster.
Continues after Advertisement
---
---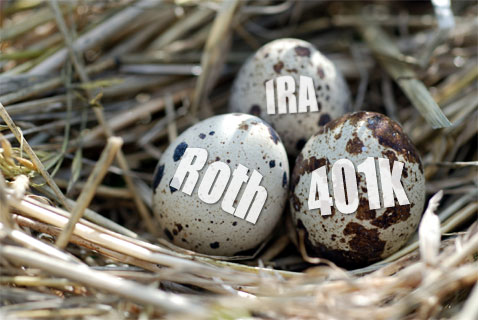 Saving Money On Taxes
One of the ways you might be wasting money is by paying taxes you don't need to. While you should pay what you owe, obviously, you can keep more of your money by being aware of the tax breaks available to you. Some of those advantages come from the way you plan your retirement contributions. Some of the tax advantaged accounts you can use to save for retirement include:
IRA
Roth IRA
401k
Roth 401k
For "regular" accounts, you can receive a tax deduction for your contributions. You contribute it without paying taxes on it, so the savings in your tax liability can be used now to increase the effectiveness of your investments. When it's time to withdraw your money, you pay taxes on the withdrawals.
Roth accounts, however, do not offer you an immediate tax advantage. You make contributions with after tax dollars. As a result, your money grows tax-free. When you withdraw it, you don't have to pay taxes on it. This means that you don't pay income tax on the gains from the investments in your Roth account. That can be a real advantage later, especially if you end up in a higher tax bracket. Here's a
comparison between a Roth 401(k) and Roth IRA
.
Before you open a regular investment account, it might be wiser to max out your tax-advantaged accounts first. If you can, max out your 401k, and an IRA, before turning to other investments accounts. Remember that your spouse can have his or her own investment account (including a
spousal IRA
if he or she doesn't have a job) as well. As a family, try to max out these accounts before turning to other investment accounts. Your money will go further, and you'll get to keep more of it in the long run (provided you're smart about low-fee accounts).
HSA: Another Tax-Advantaged Account
If you have a high deductible health plan, you have another option for a tax-advantaged account. You can make tax-deductible contributions to your
Health Savings Account
now, and reap the benefits later. If you use the money in the account later, as long as it is for qualified health and medical expenses, you never have to pay taxes on it. After the age of 59 1/2, you can make withdrawals for non-health costs using the same rules as a traditional IRA. You have to pay income taxes on the withdrawals, but, beforehand, you have the advantage of the tax deduction. Plus, your health care dollars can go further if you aren't paying taxes on them.
In the end, getting the most out of your money requires an understanding of your options. As you decide how to invest, consider maxing out tax-advantaged accounts before turning to investment accounts without the same tax benefits.