When it comes to managing your money, sometimes it makes sense to get a little help. The right financial adviser can help you create the right financial plan for you, and provide you with solid budget suggestions.
A good financial adviser can help you figure out what you need to do next to keep your finances successful, from recommending a retirement savings program to helping you find the right investments for your income portfolio. Choosing a financial adviser can be a little bit trickier, though. Put some thought into it, and use the following 3 tips to help you make your decision:
Continues after Advertisement
---
---
1. Fiduciary Responsibility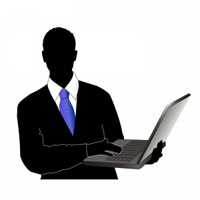 One of the best things you can do is look for someone who is required to show fiduciary responsibility. This means that the financial adviser has to put your financial well being ahead of other considerations — like his or her potential commissions. While even a fiduciary might not husband your money as well as you might like, you can still trust this type of adviser a little more than someone who can put his or her own financial interest ahead of your own. Consider using a Registered Investment Advisor, or some other certified financial planning professional who must act as a fiduciary.
2. Reasonable Fees
Another consideration is the fees charged. There are a few options when you are choosing a financial adviser. Some advisers charge a flat hourly fee, or charge a flat fee for certain planning packages. Others charge you a percentage of the assets you have under management. Still others make money on commissions from products that they get you to use.
Carefully consider which fee structure works best for your situation. You should also look for those with more reasonable fees. Remember that there might be management fees and transaction fees. Research fees as closely as you can, and look for an adviser that charges reasonable fees, and that recommends products with relatively low fees.
3. Personality
You also need to be able to trust your financial adviser. Consider the personality involved. Often it makes sense to sit down and have an "interview" with a potential investment adviser. What are your first impressions? Do you feel comfortable with this adviser? Do you think that he or she knows the subject, and understands your situation?
Consider checking references of other clients. You can also check up on licenses and certifications. You are sharing personal financial information with your financial adviser, and allowing yourself to be guided. You really do need to be comfortable with him or her — and with the situation.
However, you should also consider that you might not want to choose someone who is a friend or relative. Even though you might trust him or her, you might not want to deal with the social ramifications of working with someone who has such a personal relationship with you outside the professional relationship. Working with someone you know means that you might not feel comfortable switching if you feel your finances demand it. It's often a good idea to keep these relationships separate.