With the high cost of college, more and more students and their parents are looking for ways to try to cut costs and avoid the high cost of student loans. 
Cost cutting measures can begin as early as freshman year of high school. Options include taking AP classes, taking CLEP tests, or taking dual enrollment classes.
Dual enrollment classes, where the student takes a college level course either at the high school or at the college, usually are much cheaper than if the student just went independently to the community college to take a class. In addition, when a student takes dual enrollment courses, he earns college credit.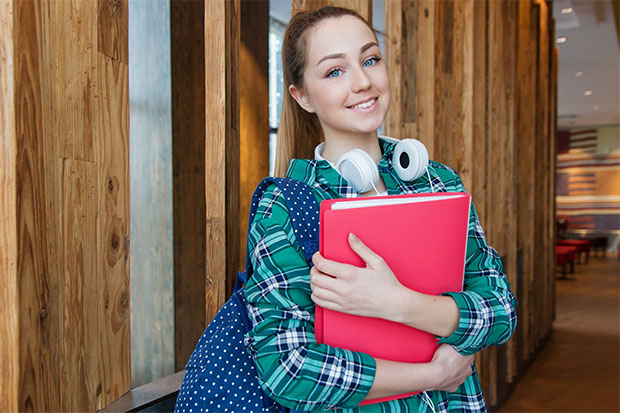 While there are many financial and time benefits to taking these classes, there are also significant drawbacks of dual enrollment classes.
Class Structure Is Different
Most students who will take dual enrollment are high achieving students who know how to study. However, if the student takes a dual enrollment course at the community college, she'll likely only attend two or three days a week for no more than three hours of class time.
High school students are used to courses being offered at a slower pace and being held daily. Adapting to the quicker pace of college classes may be challenging. After all, a college course covers in one semester what a high school course covers in a year.
Homework May Be More Challenging
Likewise, the student should expect more assigned reading between classes and more homework.
In a high school class, the teacher often highlights every single important point that will be covered on a test. In college, the students are also expected to glean information from the book, so a test may only cover 50% of what was mentioned in the lecture, and the rest of the questions come directly from the book.
Credits May Not Transfer
If your child will attend the local university, likely the university has a partnership with the local community college and will accept the credits from a dual enrollment program. This helps your child get through his four year degree faster and more frugally.
If your child plans to attend a university out of state, however, the dual enrollment credits may not transfer. Imagine how disappointing it would be to spend all of that time and energy on a college level course while in high school only to have the credits not count.
Before starting a dual enrollment program, your child should have a good idea which university she wants to attend.
Juggling College And High School Is Challenging
If your child is taking a heavy load of classes in high school and also participating in extracurriculars, managing a college course on top of that may be overwhelming. She may need to attend the community college one or two nights a week to take the course, which will limit the time she can participate in extracurricular activities.
Getting a jump on college can be beneficial, but some students, especially social ones, may find that the time commitment interferes too much with their high school lives.
Grades Are Permanent
Your child will be starting his college record in high school. If he gets a C in a dual enrollment course, that C goes on both his high school transcript and follows him to college as he earned it in a college class.
Make sure your child takes a dual enrollment course in a subjects he excels in.
Dual enrollment is an excellent way to get some college credits out of the way during high school and to cut down on some future college expenses. These courses are also a good way to show perspective colleges and universities that your child can handle the rigor of college study.
However, before your child signs up, make sure he understands the risks and drawbacks associated with these courses.
Would you recommend your child take dual enrollment courses? Why or why not?