There are some areas of life one simply doesn't take chances on.
These are the areas of life where preparation is necessary. And of these, anything related to your finances should rise to the top of the list.
That said, it's often difficult to know what to expect on visiting a financial services professional.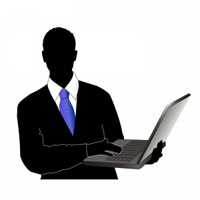 The entire concept often feels rather intimidating. In large part, this has to do with the seriousness and importance of financial topics. The professionals involved often take it just as seriously as one would hope, and this tends to lend a certain gravitas to the environment. That can make it feel a little intimidating at first.
However, one should remember that taking it seriously isn't a negative. One's financial future is serious business. And the fact that said business is taking it seriously is a good sign. Instead of being intimidated it's important to look at it as a reminder. It's a way of telling someone that it's time to really focus on the seriousness of the situation and what can be gained from it.
You're A Part Of The Process
And when focusing on the situation, there's something you should remember. The financial institution is essentially working for you. You're paying them for a service. That means that you're the one who should be in control of the process. Again, the atmosphere can feel somewhat intimidating at first. But it's important to remember that you're essentially the one guiding the process. If you're there about financial planning then that should be among the first things on the table.
That said, people at a financial institution aren't mind readers. They're there to help in any way possible, and they should have considerable expertise to provide to clients. But they need to know about their clients concerns and goals in order to properly meet expectations. As such, you should make sure that you plainly explain exactly what it is you're hoping to get out of the discussion.
The First Steps
Working with financial service professionals usually begins with a general concern. Probably the most common motivator involves retirement. There's a certain point in life where people start to really consider their golden years.
When retirement is an abstract concept, it's usually reassuring. It's a time to just relax and enjoy the world. But as it becomes a more concrete reality the concerns of any life-changing experience takes hold. People usually begin to wonder if they're going to be able to retire as soon as they would wish. Some might wonder if they'll be able to retire at all. And this is when they decide to look for advice. Retirement concerns are common to the point where it becomes a useful example.
Different people will obviously have different needs. But the general process of seeking financial planning tends to go along similar lines. As such, one can easily extrapolate from an example of someone planning for retirement.
Meeting And Planning For Different Strategies
Going with the retirement example, one would go in with well-defined retirement goals. It's important to have these goals well defined so that the professionals can plan for them. After discussing what one is hoping to accomplish the real process will begin.
There will typically be some discussions on strategies for saving money. For example, using a zero-based budget. But one should expect this to go into fairly extensive detail.
Scope Of Discussion
The discussion will usually go into almost every aspect of one's life that involves money. As such, the more documentation one has at hand the better. In the age of electronics, this can be a fairly simple process. If one tends to file taxes electronically, for example, it's often easily available online.
It's a good idea to see if one can access those files so that they're ready if needed. There's seldom need to print them out in advance unless specifically asked to do so. But it's still a good idea to have them available electronically. If they're needed, then it can save an additional visit later on.
From there, a real plan can begin to take form. And this is one of the most important things to keep in mind. Most aspects of financial planning involve long-term decisions. In fact, most professionals recommend planning for retirement as early as possible. And the same goes for any other large financial event in the future.