As the use of mobile technology continues to grow and we move into a world of even greater interconnectivity, more and more of our life's daily activities are moving online. This is especially true for young professionals and how they manage their finances, including banking online.
From transporting money on stagecoaches to transferring funds online, the banking industry sure has seen its fair share of changes throughout history. That trend has continued in recent years as mobile banking apps have made huge steps forward in functionality, customer adoption and usability. These advances will most certainly continue in 2013.
Moving into 2013, the advancement and adoption of smart phone technology is completely changing the way we manage our money. In fact, the number of mobile banking users is predicted to triple from 2012-16 according to a new report from Aite Group.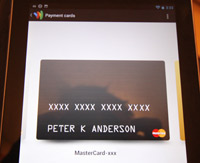 Because of these recent advancements in technology, today's mobile banking apps not only allow customers to have greater access to manage their accounts but there is also a strong level of security.
So if you have yet to make the move into managing your finances online and on the go, here is a list of the top mobile banking apps for young professionals in 2013.
For the sake of convenience the list is split into two categories: One with top bank apps for accessing your accounts, and the other with the top money management mobile applications to help you stay financially organized.
Top Bank Apps
Because convenience is king and the use of direct banking apps will continue to increase throughout 2013 and beyond, similar mobile applications are taking off as well.
Money management applications have largely taken the place of traditional budgeting best practice used by previous generations. These apps have brought automation and ease to the forefront of managing your finances.
The economic downturn reminded generations, both young and old, that managing finances is both complicated and yet critical. And as younger generations begin building careers, making major purchases and investing in their respective futures, it's going to become more and more critical to keep a tighter eye on your personal finances.
Top Money Management Apps
Below are the top money management applications that you can use to stay on-top of your funds and budget your finances 24/7.
As mobile application technology continues to grow in both usage and capability, future generations many never know what banking and managing their money was like before these apps. The history of banking is changing like never before – soon apps will not be just an alternative way to bank, 2013 is likely the year they'll become the way it's done.
Grant Tilus, a progressive young professional working as an Inbound Marketer for Rasmussen College. He enjoys writing on a variety of different subjects to help individuals improve their own business career outlook and change their lives for the better. You can connect with him on Google+.