Many of us recognize that we need help sometimes. Even though I know the basics of how to play the guitar, I find it helps to have a teacher who can direct me to more effective practice. In just about everything we do, it can help to have someone coach us to better results.
This applies to building wealth as well. As you try to build wealth, and improve your financial situation, a coach might be able to help you see better results. Financial coaches and mentors can help you recognize what you might need to improve on, and offer suggestions on how to improve your situation.
Before you decide to hire a financial coach, though, it's important to know what you want to accomplish. Todd Tresidder, a financial mentor, offers some very helpful insights on choosing a wealth coach who can actually help you accomplish your goals.
Choosing the Right Financial Coach for You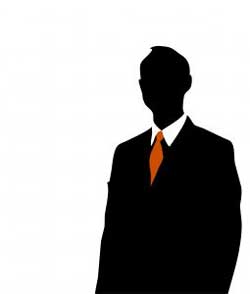 The first thing that Todd suggests is that you sit down and think about the "why" behind your decision to get help from a financial coach. It's also important to pinpoint the way you work, and your desired outcome for the coaching. Here are some of the questions that Todd suggests you answer before you begin your search:
What do you want to learn?
Why do you need a coach?
How much accountability do you want the coach to hold you to?
What is your support style? What type of support do you require from a coach?
What type of knowledge do you want your financial coach to have?
Do you have specific goals the coach can help me with? Or do you need help developing goals?
What type of interaction do you want to have with your coach? Is phone interaction or email interaction enough? Or do you expect face-to-face meetings.
Are you capable of being open and honest with your coach?
What is your natural learning style?
It's important to have an idea of what you expect to get out of the coaching experience, and that you understand your own limitations, and which weaknesses you hope that your financial coach can make up for. Establishing what you want will help you more effectively pick a financial coach.
Vet Your Candidates
Todd points out that next, you need to vet your candidate. One of my favorite ways to find any sort of professional is to ask for referrals from my network. But you can also look online, to see whether there are coaches in your area, or if you can hire a coach on a distance basis.
Don't forget to look at experience and credentials. "Don't hire a hacker," says Todd. "Instead, determine if the coach has credentials showing advanced training with an accredited coaching organization."
I also like to talk to someone before I hire professional services. This is because you can really get a feel for your comfort level when you have a talk. You need to be comfortable with your financial coach, since you will be sharing intimate details about your life and money.
What do you think? Would you hire a financial coach? What would you look for in a coach?