When you have a home insurance policy, you often assume that you are covered for damage to your home. And, while this is the case for many situations, the truth of the matter is that you might actually be missing out on some coverage. Indeed, there are some rather costly gaps in many home insurance policies.
Double Check Your Homeowners Policy
Before you assume that any sort of damage will be covered by your homeowners policy, look through the document. Find out exactly what is covered. You might be surprised to find that the following acts of nature probably aren't covered by your policy: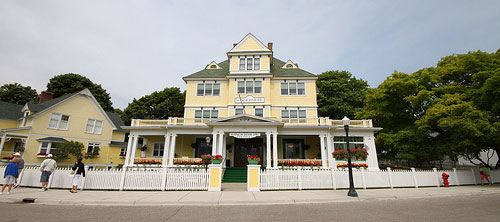 Floods: Most of the time, you have to buy flood insurance if you want to be protected. Floodsmart.gov offers you a way to check to see if you need flood insurance. Realize, though, that even if you don't live in a flood zone, you might still want coverage — especially if you are afraid of some freak natural circumstance.
Earthquakes: There are a number of homeowners policies that don't cover earthquake damage. If your home has been damaged in an earthquake, you could find yourself bearing the brunt of the cost.
Mudslides: If something happens and your home is damaged by mudslide, you probably can't expect your home insurance policy to cover the costs. If you live on a hill, or your home is built on the side of a mountain, you need to be aware of the possibilities that can come with rain runoff.
Tornado: Don't assume that your home is covered in the event of a tornado. Otherwise, you might be unpleasantly surprised.
If you live in areas that are prone to extreme weather, you need to make sure you are properly covered. Chances are that your homeowners policy won't cover those types of damages. You might need to purchase extra coverage — or purchase a separate policy.
You should also find out whether or not the policy covers home business activities. Many policies won't cover damage possessions that you use for home business purposes, or pay out liability claims if someone is injured on your property while coming to conduct business. There are some policies that will protect up to a certain amount, but it is usually less than what your homeowners policy generally covers. If you are running a home business, you'll want to double check the terms of your policy so that you know whether you need to add more coverage for your home business.
Make Sure You Have Adequate Insurance
Realize, too, that you might not have adequate coverage for the items inside your home. Often, insurance companies cap what they will pay out on possessions. Additionally, you might find that insurers adjust the payout due to depreciation.
Also, you should understand that you might not be covered for the total cost to rebuild. Some homeowners, who have had their homes for a long time, find that their houses have gained in value — but they haven't upped the coverage. Go through your coverage and determine whether or not you need to increase the amount. Otherwise, you might find yourself paying out more than you expected.
Have you ever had a catastrophe only to realize you didn't have enough coverage?